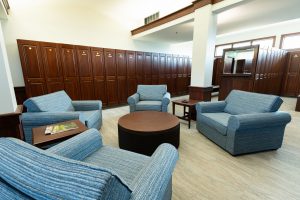 Our Locker Room
Enjoy Personalized Comfort
Each member has access to their own spacious locker with personalized nameplates. Relax with a hot shower and complimentary towels after you play. Need something? Our locker room attendants are standing by to serve you.
Clean Comfort
Relax in Luxury After Your Round
Need a few moments to yourself after a long day on the course? Enjoy the plush seating in our locker rooms, and keep all your personal items organized and secure in your dedicated locker.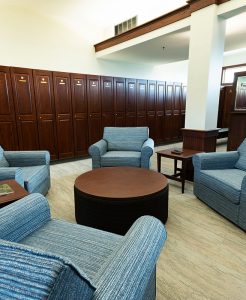 Head Into the Locker Room
We strived to create a private and relaxing space for you to relax after a round of golf. Take a look at our top-of-the-line locker room, and see all the ways this beautiful space can help you unwind.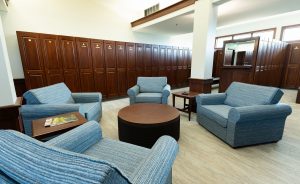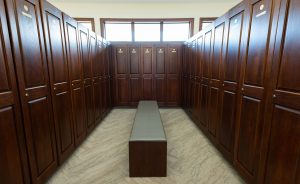 The Clubhouse
Visit the Clubhouse
From stately locker rooms to an intimate restaurant with gourmet fare, our clubhouse is the perfect spot to unwind after a day on the course.